R history. Your future.
The R1M is the most advanced production motorcycle ever created by Yamaha. Built specifically for supreme performance on the racetrack, it is equipped with revolutionary electronic control technology that enables you to push even harder and discover your true potential.
Yamaha has created the race-focused R1M using some of the most sophisticated technology developed from the race-winning M1 MotoGP bike. Its state-of-the-art Öhlins Electronic Racing Suspension (ERS) with NPX anti-cavitation gas front forks bring out your best performance at every circuit – and the low frontal area carbon bodywork helps to shave your lap times.
But what really makes the R1M such a game-changer are the high-tech rider aids including Brake Control, Engine Brake Management and Launch Control – as well as a Communication Control Unit for datalogging and wireless engine tuning. Available in the renewed carbon-and-black Icon Performance colour featuring blue accents and blue wheels, the R1M is the ultimate R-Series delivering the most complete racetrack package.
Colours
Icon Performance
Details
M1-inspired carbon bodywork
Öhlins Electronic Racing Suspension (ERS)
Öhlins NPX anti-cavitation gas forks
Lightweight carbon tail
Engraved production number
Brake Control (BC) system
Engine Brake Management (EBM) system
998cc crossplane engine
Ride-by-wire APSG throttle
Launch Control (LCS) system
Bridgestone Battlax RS11 tyres - 200 wide rear
Exclusive CCU enables wireless tuning
6-axis Inertial Measurement Unit (IMU)
High-tech electronic control features
R1M Specification
Engine

Engine Type

Liquid-cooled, 4-stroke, DOHC, 4-cylinder, 4-valves, EURO5

Bore x Stroke

79.0 mm x 50.9 mm

Compression Ratio

13.0 : 1

Maximum Power

147.1 kW (200.0 PS) @ 13,500 rpm

Maximum Torque

113.3 Nm (11.6 kg-m) @ 11,500 rpm

Transmission

Constant mesh, 6-speed

Lubrication System

Wet sump

Frame

Front Tyre

120/70 ZR17M/C (58W) Tubeless

Rear Tyre

200/55 ZR17M/C (78W) Tubeless

Dimensions

Ground Clearance (mm)

130 mm
R1M
Accessories
Add accessories to this model by selecting them below.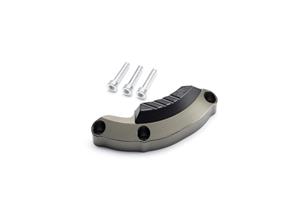 YZF-R1/M Billet L/H Crankcase Protector
£105.00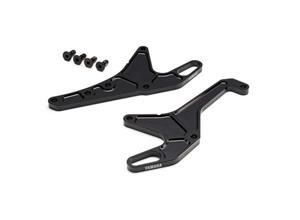 YZF-R1/M Billet Rear Stand Hooks
£93.40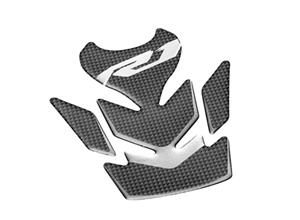 YZF-R1/M Tank Pad
£23.59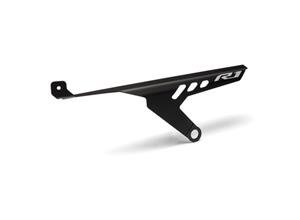 YZF-R1/M Chain Guard
£66.60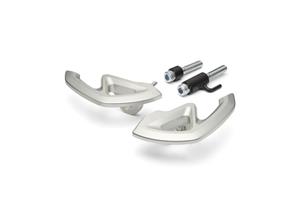 YZF-R1/M Side Protectors
£228.00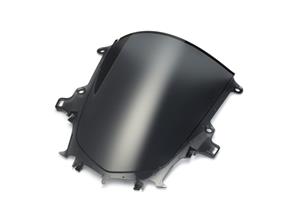 YZF-R1/M Sprint Screen
£139.00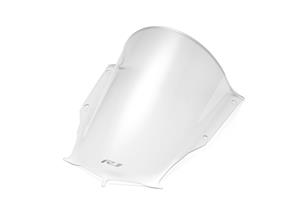 YZF-R1/M Endurance Screen
£120.79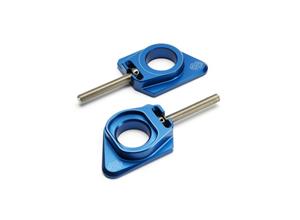 YZF-R1/M Billet Chain Adjusters
£83.30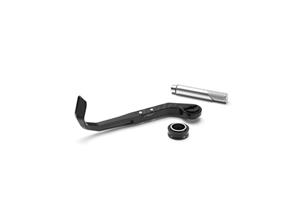 YZF-R1/M Billet Clutch Lever Guard
£94.20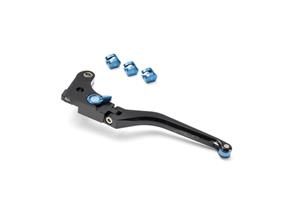 YZF-R1/M Billet Clutch Lever
£157.30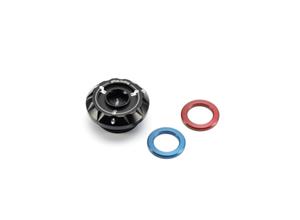 YZF-R1/M Billet Engine Oil Filler Cap
£46.60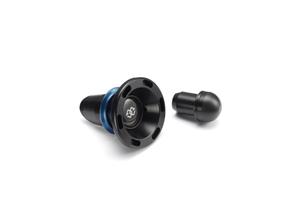 YZF-R1/M Front Axle Protection Kit
£67.10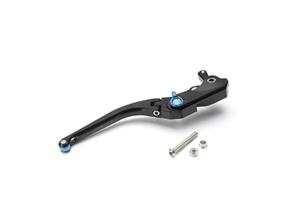 YZF-R1/M Billet Front Brake Lever
£157.30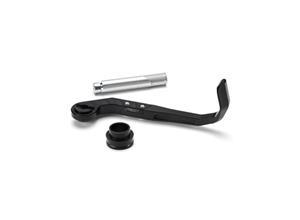 YZF-R1/M Billet Front Brake Lever Guard
£94.20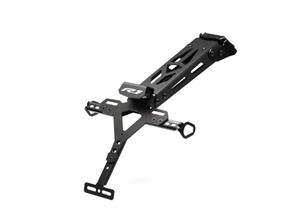 YZF-R1/M Licence Plate Holder
£121.80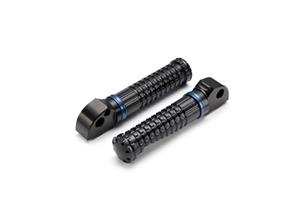 YZF-R1/M Billet Passenger Footpegs
£71.80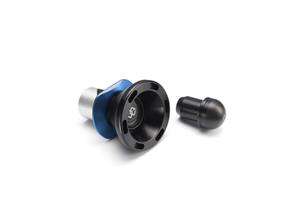 YZF-R1/M Rear Axle Protection Kit
£65.70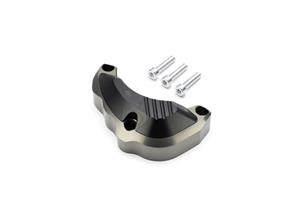 YZF-R1/M Billet R/H Crankcase Protector
£101.00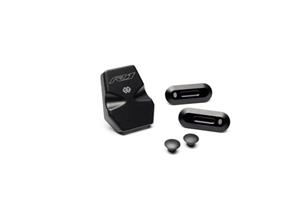 YZF-R1/M Billet R1 Racing Cover Kit One
£57.30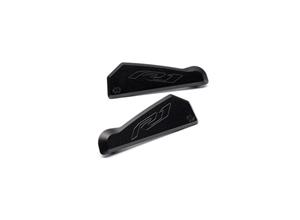 YZF-R1/M Billet R1 Racing Cover Kit Two
£38.00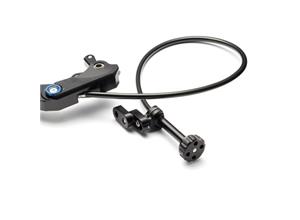 YZF-R1/M Front Brake Lever Remote Control Kit
£94.80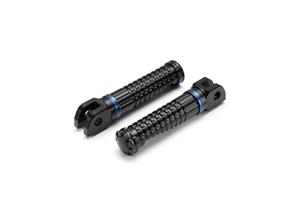 YZF-R1/M Billet Rider Footpegs
£72.90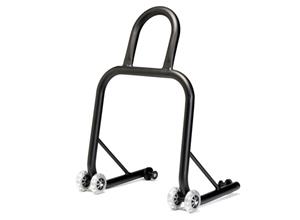 YZF-R1/M Racing Rear Stand
£144.62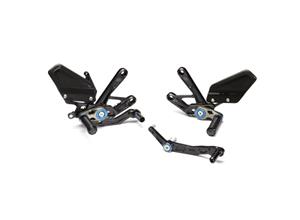 YZF-R1/M Billet Rearset Kit
£685.00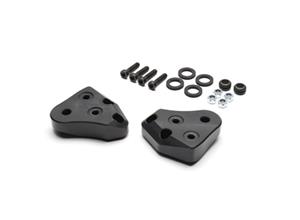 YZF-R1/M Rear View Mirrors Extension Kit
£75.20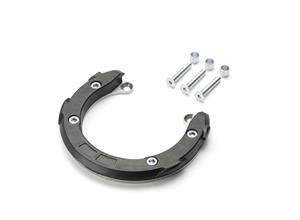 MT/YZF Tank Bag Mount Ring Adaptor Kit
£38.20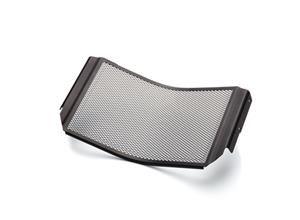 MT-10/YZF-R1 Full Radiator Cover
£94.46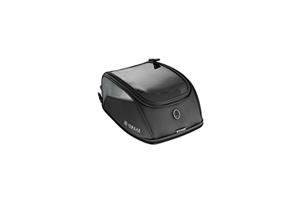 Tank Bag - Sport REQUIRES TANK BAG RING priced at £47.00
£101.00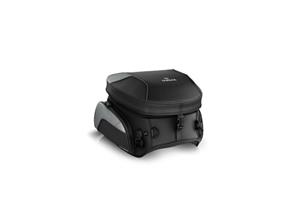 Rear Seat Bag
£180.00